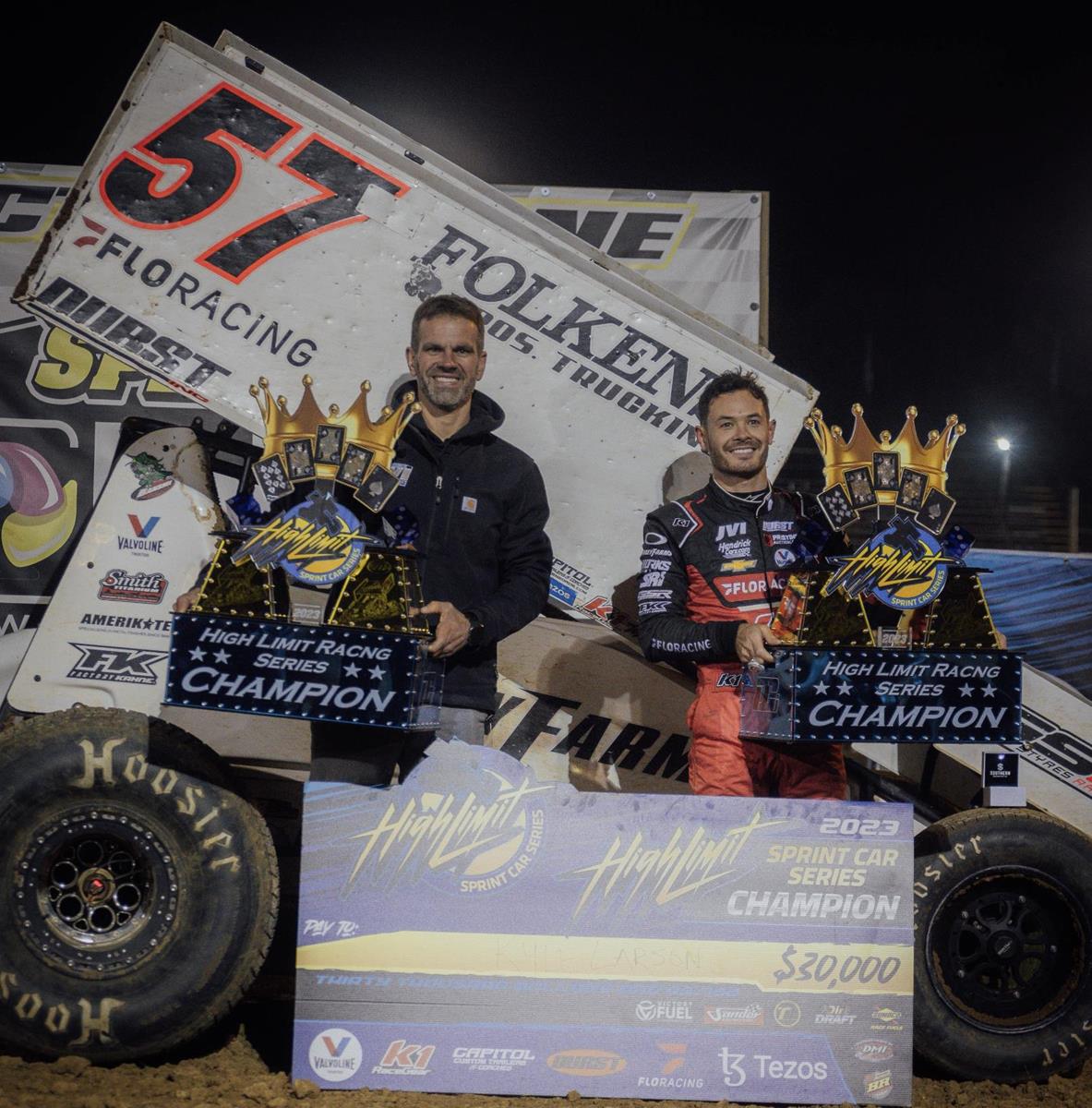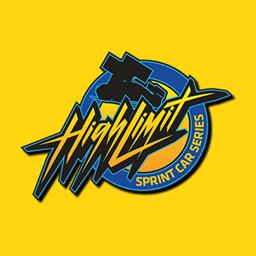 10/11/2023
High Limit Racing
---
Kyle Larson Nips Rico Abreu for Inaugural High Limit Championship
It came down to the closing laps of the final race, but Kyle Larson held on to edge Rico Abreu by a mere seven-points to clinch the inaugural High Limit Sprint Car Series championship.
Entering Tuesday's season finale at Lincoln Park Speedway in Putnamville, Indiana, Larson led Abreu by 15-points with a top-six finish good enough to secure the title. With Larson's #57 starting P7 and Abreu's #24 on the pole, there were moments when the champion was in doubt.
Larson, of Elk Grove, California, ultimately finished third with Abreu, of St. Helena, California, winning his fourth event of the 11-race season after leading from flag-to-flag in a 40-lapper that saw plenty of hectic moments in lap traffic.
For Larson, the 2023 High Limit title is only his second-career Sprint Car championship - first being a 2010 King of the West title - due to his pick-and-choose dirt schedule with NASCAR obligations.
Driving the Paul Silva owned Finley Farms, Hendrick Cars, JVI Group, Folkens Brothers Trucking, FloRacing, DURST #57, Larson collected 1,025 points. He won on three occasions, coming consecutively at Ohio's Wayne County Speedway, Illinois' Tri-City Speedway, and Nebraska's Eagle Raceway. His worst finish in the 11-race series was P8 at Lernerville Speedway, when he was tripped up on the cushion while leading.
A $30,000 check, the inaugural trophy by Tim Grant, a slick ring from Southern Recognition, and a set of grills from Hasty Bake Charcoal Grills went to Larson and Silva for their efforts.
Rico Abreu - who maybe would own the bragging rights if not for a flat tire while leading the Lakeside Speedway opener - ended the year with an extra $20,000 as the championship runner-up.
In the driver points, Cory Eliason (3rd), Justin Peck (4th), Tyler Courtney (5th), Chase Randall (6th), Ryan Timms (7th), and Dusty Zomer (8th) also supported the series throughout.
As far owners go, the Paul Silva #57 (1st), Rico Abreu #24 (2nd), Macri Motorsports #39M (3rd), Crouch Motorsports #11 (4th), Indy Race Parts #71 (5th), Buch Motorsports #13 (6th), Randall Motorsports #9 (7th), Western Flyer Express #5T (8th), and Jordahl Racing #3J (9th) supported High Limit all year.
Back to News