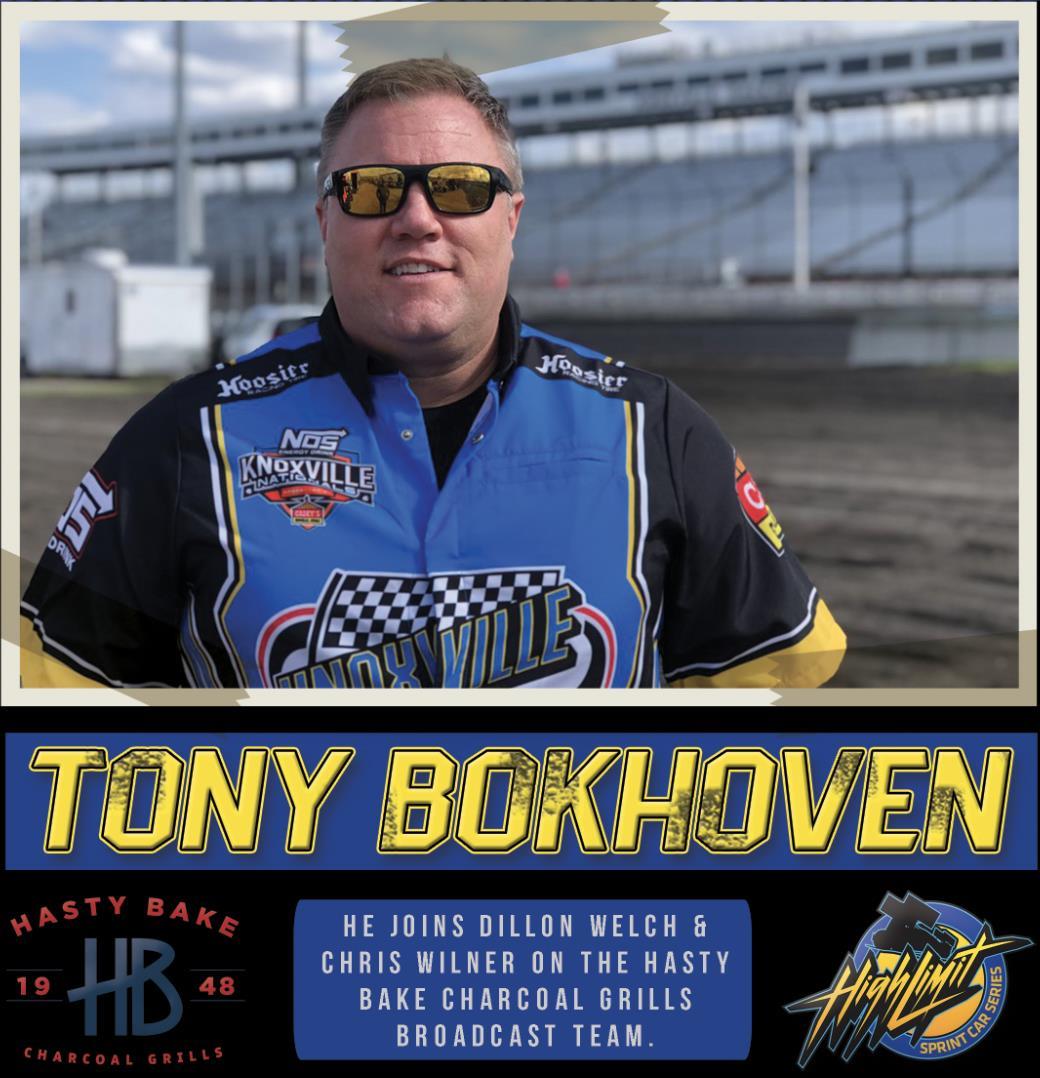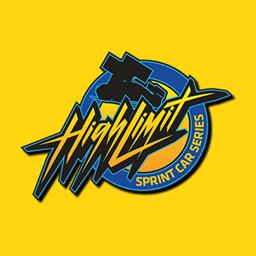 5/1/2023
High Limit Racing
---
Tony Bokhoven Joins High Limit's Hasty Bake Charcoal Grills Broadcast Booth
Tony Bokhoven, one of the most iconic voices in Sprint Car Racing, will join the Hasty Bake Charcoal Grills Broadcast Booth to announce the remaining nine High Limit Sprint Car Series events in 2022 - beginning with Kokomo Speedway this Wednesday, May 3.
"I am thrilled and honored to join Dillon [Welch] in the booth and Chris [Wilner] in the pit area to finish off what has already been a spectacular start to the season," said Bokhoven. "When you consider how the High Limit Sprint Car Series is influencing not only Sprint Cars, but all of dirt track racing, it's an honor to be a small part of it. I'm looking forward to getting to Kokomo, greeting the fans, and calling the High Limit action with a great team."
Entering his 28th year as the "Voice of Knoxville Raceway," Bokhoven has been on the call for many of the most memorable moments in Sprint Car Racing history. His resume also includes coverage with SPEED, CBS, NBCSN, MRN, and many more networks.
With the addition of Bokhoven, the revered Vince Welch will step out of the Hasty Bake Charcoal Grills Broadcast Booth. The High Limit Sprint Car Series team is extremely grateful for Vince taking a chance on us and we wish him all the best in the future.
"My style didn't fit their needs, and that's okay, it happens," Welch added. "You've got to have the right people in the right positions to get the right result. There's no animosity. I wish Kyle [Larson] and Brad [Sweet] nothing but the best. I'm a High Limit fan and look forward to watching its growth."
Fans will hear Bokhoven's voice, alongside Dillon Welch and Chris Wilner, beginning this Wednesday, May 3 at Kokomo Speedway - a $23,023-to-win event presented by Driven2SaveLives.
Tickets are available for purchase on the Ticket Hoss App, or you can watch live on FloRacing.com/HighLimit
Back to News