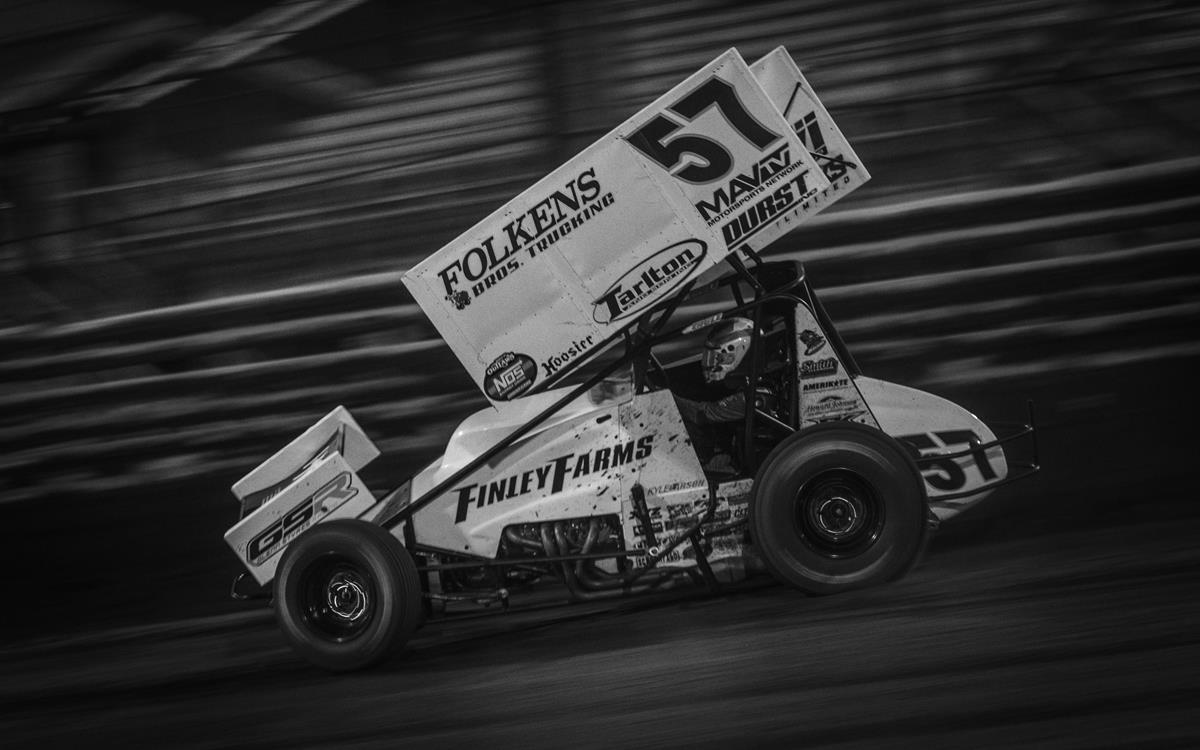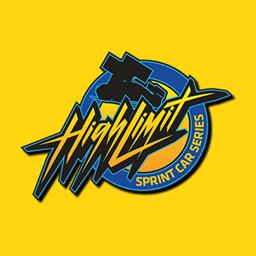 4/1/2023
High Limit Sprint Car Series
---
26 Full-Timers to Chase Inaugural High Limit Sprint Car Championship
The inaugural season of the High Limit Sprint Car Series will boast an impressive group of 26 drivers joining full-time to chase the mid-week championship.
Let's not waste any time. Meet the HIGH ROLLERS:
Rico Abreu (St. Helena, CA) --- Abreu #24
Bill Balog (North Pole, AK) --- Balog #17B
Alex Bowman (Tucson, AZ) --- Bowman #55
Brian Brown (Higginsville, MO) --- Brown #21
Paulie Colagiovanni (Cicero, NY) --- Colagiovanni #10
Tyler Courtney (Indianapolis, IN) --- Clauson-Marshall #7BC
Danny Dietrich (Gettysburg, PA) --- Randy Gass #48
Cory Eliason (Visalia, CA) --- Indy Race Parts #71
Riley Goodno (Knoxville, IA) --- Goodno #22
Sam Hafertepe Jr. (Sunnyvale, TX) --- Hill's Racing #15H
Blake Hahn (Sapulpa, OK) --- Hahn Racing #52
Justin Henderson (Tea, SD) --- BDS Motorsports #1
Buddy Kofoid (Penngrove, CA) --- Crouch Motorsports #11
Kyle Larson (Elk Grove, CA) --- Paul Silva #57
Anthony Macri (Dillsburg, PA) --- Macri #39M
Brent Marks (Myerstown, PA) --- Murray/Marks #19
Conner Morrell (Bradenton, FL) --- Marc Dailey #2MD
Justin Peck (Monrovia, IN) --- Buch Motorsports #13
Parker Price-Miller (Kokomo, IN) --- McCandless #29
Chase Randall (Waco, TX) --- DK Motorsports #9
Aaron Reutzel (Clute, TX) --- Ridge & Sons Racing #8
Justin Sanders (Prunedale, CA) --- Swindell SpeedLab #39
Hunter Schuerenberg (Sikeston, MO) --- Tony Vermeer #55
Ryan Timms (Oklahoma City, OK) --- Timms #5T
Dylan Westbrook (Scotland, ONT) --- Hill's Racing #47
Dusty Zomer (Brandon, SD) --- Jordahl #3J
"Brad [Sweet] and I couldn't be any happier with the response from teams and tracks since announcing the creation of High Limit," said series co-owner, Kyle Larson, who is one of 26 full-timers himself. "I can't wait to get to Lakeside and officially get the ball rolling. We have a chance to build something special here, and we're not taking that lightly."
The 11-race campaign begins on Tuesday, April 11 at Lakeside Speedway in Kansas City, KS. A field of 50+ entries is expected to compete at Shane Stewart's Heartland of America Showdown presented by Team Trackhouse with a $50,000-to-win prize on the line.
Streaming live on FloRacing, the mid-week series will never race for less than $23,023-to-win while traveling to nine different states. All told, the 26 full-timers are battling for a $120,000 championship fund with the top dog claiming $30,000.
Select tickets throughout the season will be available for purchase on the Ticket Hoss App - including seats for the $50,000-to-win season opener at Lakeside on Tuesday, April 11.
2023 High Limit Sprint Car Series Schedule
Date - Track - Location - To-Win
Tues, April 11 - Lakeside Speedway - Kansas City, KS - $50,000
Tues, April 25 - 34 Raceway - West Burlington, IA - $23,023
Tues, May 2 - Kokomo Speedway - Kokomo, IN - $23,023
Tues, May 16 - Wayne County Speedway - Oroville, OH - $32,023
Wed, May 31 - Tri-City Speedway - Granite City, IL - $23,023
Tues, June 6 - Eagle Raceway - Eagle, NE - $23,023
Tues, July 25 - Grandview Speedway - Bechtelsville, PA - $23,023
Tues, August 15 - Huset's Speedway - Brandon, SD - $23,023
Tues, September 26 - Lernerville Speedway - Server, PA - $50,000
Tues, October 3 - Bridgeport Speedway - Swedesboro, NJ - $23,023
Tues, October 10 - Lincoln Park Speedway - Putnamville, IN - $23,023
Back to News